Maylene & New Songs
publié par le 6 mai 2009
Pour Maylene & The Sons Of Disaster, voilà l'artwork de l'album III :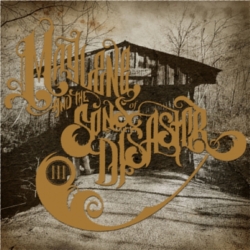 Pour les nouveaux titres, ça défile :
1. Alex de Cobra Starship présente son remix du titre How In The World du groupe Family Force 5.
2. MyEpic a posté Our Little Girl. Enfilez votre combinaison de cosmonaute...
3. Emery se jette à l'eau avec un nouveau titre de leur album In Shallow Seas We Sail. Ca s'appelle Peggy Bank Lies.
4. Si vous voyez une lumière au bout du tunnel...approchez-vous et écoutez. Le groupe See The Light nous apporte du très bon à l'aube de la sortie de leur ep Maranatha, ce sont deux titres disponibles à l'écoute.